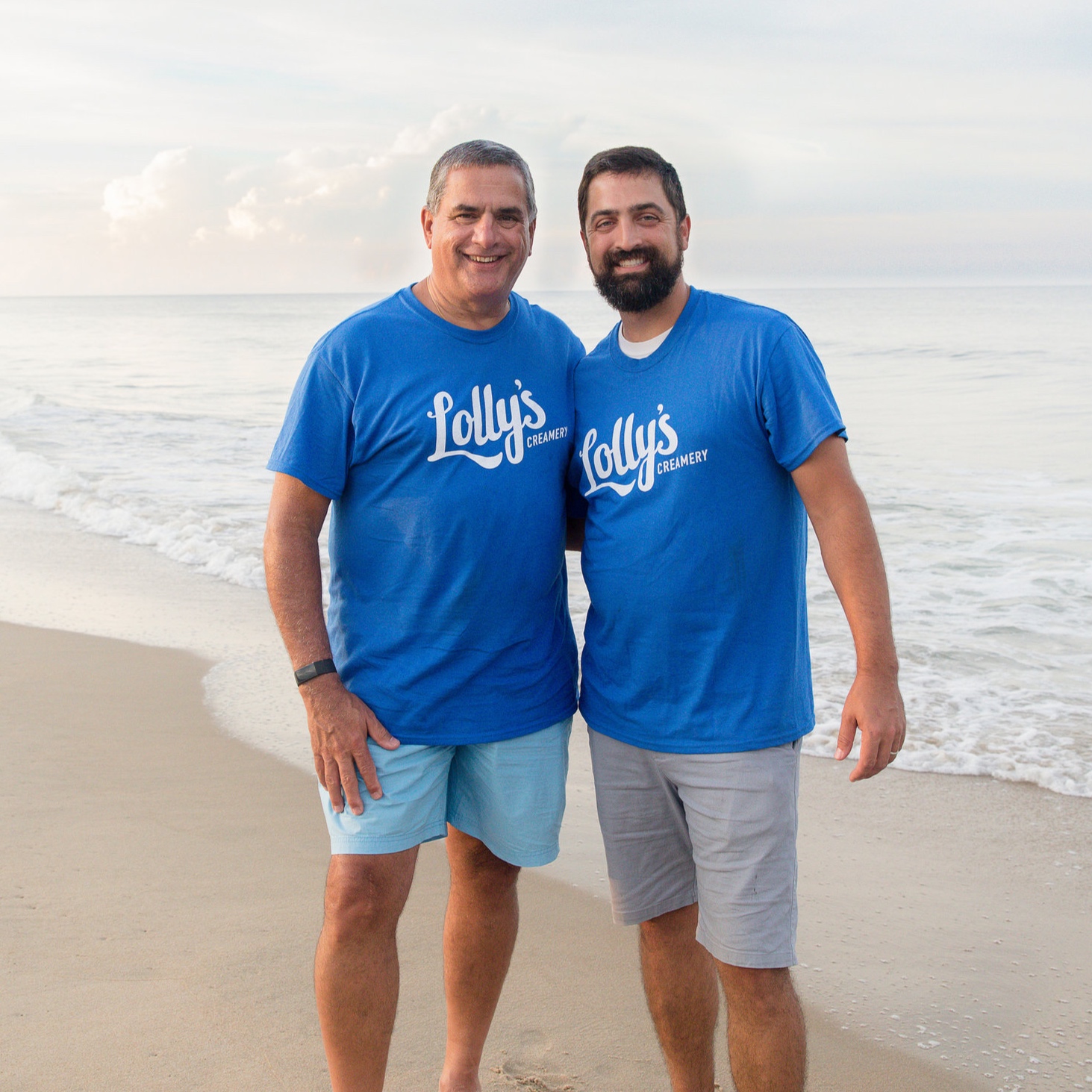 Joey and Dom have always shared a passion for food and have dreamed of starting a food business together. As co-founders of Lolly's they're seeing that dream come true! With Dom's 40+ year career in the food industry, Joey's passionate and entrepreneurial siprit, and their love for each other, their families, local food and Hampton Roads they're a dynamite duo! They're so stoked to be sharing JOY with Hampton Roads!
Joey and his bride, Jacklyn, met and fell in love at James Madison University (GO DUKES!) in Harrisonburg, VA where they often frequented a beloved local ice cream shop that's a long standing tradition in that community. If you went to JMU or have lived in Harrisonburg you KNOW who we're talking about! After graduating and getting married they moved back to the 757 and often found themselves lamenting the fact that there was no comparable locally made ice cream shops in the area. Eventually they set out to remedy that problem themselves!
At Lolly's we use only the best ingredients because we believe that food is meant to be shared with those you love and enjoyed by all!
Lolly's was named after the Launi family's sweet dog growing up! Their dog, Lolly, was an amazing dog who loved people and brought their family so much joy. Lolly fostered community. If one of them wasn't in the room with the rest of the family, she would nudge us to come join the group. Because of what Lolly taught us about joy and community, we hope to honor who she was through our brand and we desire to share joy with our community in the same way that Lolly brought us joy everyday.
Lolly's Joy Bike bring smiles with the nostalgic memories of ice cream served from vintage ice cream carts and bikes! In fact, Lolly's custom Joy Bike is manufactured by the same company that has produced the Good Humor bikes of yesteryear that so many of our patrons refer to as a wonderful memory from their childhoods.